Go back
Ripple Refillery
•
2023-02-10
•
The Edinburgh Community Climate Fund
•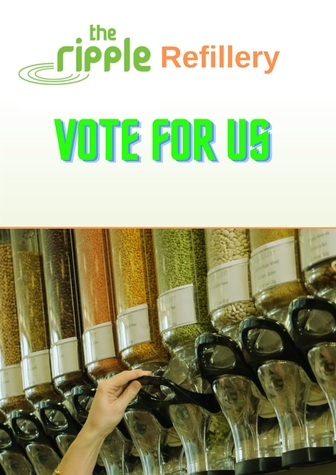 ---
Investment project code: 27
In line with the CEC's 2030 climate strategy, this project would focus on transitioning towards a greener economy. The amounts applied for would fund renting a dedicated refillery shop space, this would be match funded. The remainder would be used for purchasing stock (nutritious foodstuffs and domestic essentials), as well as paying for FareShare membership, an initiative that counters hunger and food waste by redistributing surplus food to frontline charities.
Food waste is an international problem, on average 1.3 billion tonnes of food waste is produced every year. In 2014, Scotland produced 600,000+ tonnes of food waste (Zero Waste Scotland, 2019). Food waste contributes to 8% of greenhouse gas emissions. In the Food Waste Reduction Action Plan produced by the Scottish Government, a key aim is to reduce food waste by 33% by 2025. On average in Scotland, there are 700 million single-use items used per year. Starting in 2021, Zero Waste Scotland and Changeworks collaborated on the 'Ditching Disposables' project in Portobello/Joppa to tackle the single-use packaging problem.  Over the year, commercial usage of single-use items reduced by over 90% (Changeworks, 2022).
The Ripple operates in Restalrig, Craigentinny and Lochend, these communities all experience high levels of poverty and social inequality. Compared to people from more affluent backgrounds, people living in materially disadvantaged areas are less able to partake in sustainable practices; like buying ethical products, or shopping at independently owned shops, as they are more expensive compared to large brands and retailers. Arguably, this is being compounded by the current cost-of-living crisis. The proposed project would create scope to engage people who are often unable to due to financial constraints in sustainable consumerism. By creating an accessible and affordable refillery shop, this project would increase sustainable opportunities for local people who often have little disposable income, thus empowering them to reduce their level of single-use packaging and food waste.
Through linking-up with local businesses and sustainable third-sector initiatives, including our existing partnership with Cyrenians who run FareShare, and have a farm that produces myriad fruit, vegetables and herbs to Soil Association Organic standards. The Ripple Refillery would further the organisation's ability to build on its strong track-record of offering both volunteering / employment opportunities, as well as affordable and healthy food to people in the community. To ensure sustainable practices are maximised, any unsold food stock would be used to make nutritional and affordable meals at the Ripple's existing community café and for the food and mood courses which equip people with the skills and knowledge to make healthy meals from scratch. The Refillery would allow local residents to have access to buying only what they need. The Ripple would source essential and domestic items in bulk, customers could then buy what they need at reduced cost and bring reusable containers for the likes of grains, washing up liquid etc... In doing so, single-use packaging would be significantly reduced.
Location: Restalrig
Proposed on behalf of: The Ripple is a community organisation that is led by, works with and serves its local people. Without our volunteers and the relationship we have with local people, we would not be the organisation that we are. We seek to listen, understand and react to local needs and aspirations to make life better for everyone. Our purpose as an organisation is to tackle poverty and inequality by responding to local priorities, circumstances and needs in a sustainable way by helping the people of Restalrig, Lochend and Craigentinny to help themselves. With a small but committed staff team we are able to provide a space that brings people together on a daily basis to eat, create, share, learn and grow. We provide safe spaces for people of all ages to be themselves, be expressive, make friends and take care of themselves.