Go back
Caring for our future
•
2023-02-08
•
The Edinburgh Community Climate Fund
•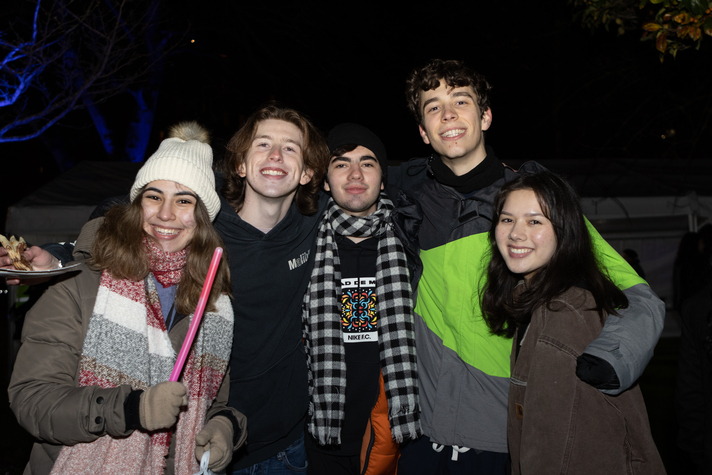 ---
Investment project code: 11
We would like to apply for funding to transform our daily programs at Chabad of Edinburgh Community Centre into a more eco-friendly and forward-thinking venue. As well as encourage all members of Chabad to transform their homes and workspaces into a greener environment. We have a identified the following as key project which we hope will make all the difference. 1. Due to the nature of our community centre, we serve many meals throughout the week which are currently being served on plastic cutlery and plastic tablecloths. We would love to change this by purchasing crockery/linen tablecloths which will transform all our ongoing events into an eco- friendlier environment and be good example to the whole community. 2. Start a Group get together of green-minded, passionate people who will engage people in green actions by providing information and opportunities to take small but significant steps in their lives. People often feel helpless in the face of the huge challenge of reducing CO2 emissions from fossil fuels and tackling global warming. Acting together as a community moving towards zero carbon we feel we can have an impact and hopefully provide inspiration to other groups and communities to follow suit. 3. Bric-a-brac day. Many people would prefer to share their belongings with other members of the community that they know will be benefiting from it. By Chabad offering a Bric-a-brac day we will be encouraging people to recycle their furniture and all other items in their home instead of things just being thrown out and wasted they will be reused and enjoyed in other people's homes.
We are seeking funding in the amount of £12,200 to support our project aimed at promoting sustainability and eco-friendliness in Edinburgh. This funding would be used to purchase new crockery and shelving units, host a "bric and brac day," and organize speakers to promote sustainable practices. By implementing these initiatives, we aim to reduce waste and inspire community members to make more environmentally conscious choices in their daily lives. With this funding, we are confident that we can make a significant difference in promoting a greener and more sustainable Edinburgh.
Location: 35-37 Bread St Edinburgh EH3 9AL
Proposed on behalf of: Chabad of Edinburgh is a vibrant, diverse, unified Jewish community, inspired by and engaged with arts, culture, learning and life. Supporting our heritage, learning and community well being with a common thread of intergenertaional practice. Our aim is that 'Through partnership working and community engagement we seek to reduce isolation, challenge and remove barriers to participation and create opportunities for people of all ages, from all walks of life and with a variety of interests, to come together. At Chabad we help people experience, share and exchange culture and heritage, engage in formal and informal learning and develop business and enterprise skills in an accessible and welcoming environment that contributes to the positive wellbeing of our community.