Go back
Nature and Wellbeing
•
2023-01-20
•
The Edinburgh Community Climate Fund
•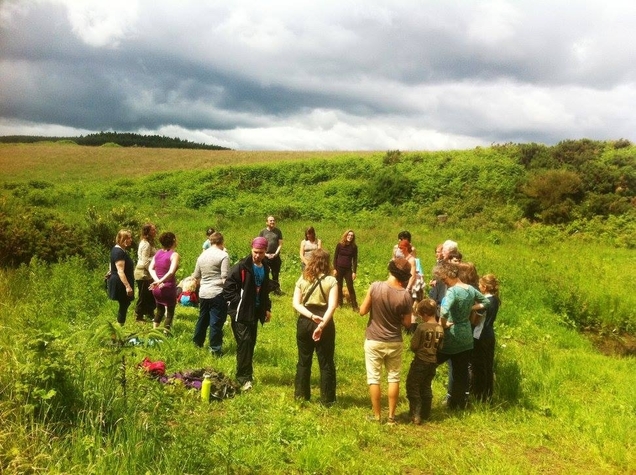 ---
Investment project code: 2
Nature and Wellbeing is a 12-month food growing and nature activities project that will take place in our community woodland in Balerno starting in Spring/Summer 2023. The aim of the project is to provide opportunities for people in Edinburgh to learn environmentally sustainable practices, strengthen their connection with nature and build resilience for the benefit of the Edinburgh community and environment.  
The project will maintain the wellbeing of our piece of local natural heritage, our community woodland, while continuing to provide an outdoor learning and wellbeing space for the Edinburgh community, in particular people who might otherwise not have access to outdoor green spaces to learn and improve wellbeing.
Our project will hope to benefit people in Edinburgh who are experiencing economic disadvantages and struggling with their mental wellbeing, particularly as it relates to the climate emergency and the cost of living crisis. We will work with adults, parents with children over 8 years old and young people 12 to 24. We will aim to reach 150 people.
The food-growing training will teach sustainable, low-tech mushroom-growing techniques, mycoremediation and safe mushroom foraging. The full training will be delivered in a 6-part workshop and we will deliver 3 rounds, 18 days total.
The nature activities will teach nature connection and conservation skills and foster community-building and resilience. The activities will be delivered in a 4-part workshop and we will deliver 6 rounds, 24 days total.
Participants will have the opportunity to invite family and friends to attend the last day of the workshops to share their learning and skills.
The workshops will be delivered in collaboration with professional facilitators who are experts in these fields and experienced teaching these activities.
Location: The Planetary Healing Centre Community Woodland EH14 7JB
Proposed on behalf of: Our charity was established in 2003 and aims to connect people to nature and community. We support mental health and wellbeing in Edinburgh through the delivery of outdoor wellbeing and skills development activities. We work with 300 beneficiaries annually who experience mental, physical and emotional health challenges, often exacerbated by socio-economic disadvantages, caring responsibilities and trauma. Our activities take place outdoors in our community woodland in Balerno.