Go back
Fairmilehead Futures
•
2023-02-12
•
The Edinburgh Community Climate Fund
•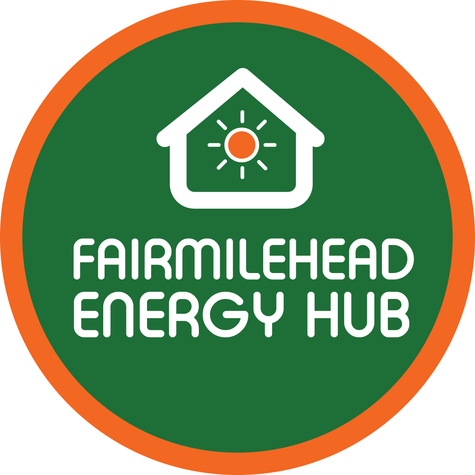 ---
Investment project code: 46
Led by Fairmilehead Energy Hub (FEH), Fairmilehead Futures is a nine-month community programme of advice sessions, repair workshops and social events. Covering topics such as energy saving, renewables, climate action and much more, it will bring expert guest speakers and workshop leaders from across Edinburgh to residents from Fairmilehead and the surrounding areas. It aims to offer participants good-quality advice to how to take practical steps towards low carbon, sustainable living, while bringing together the community to create a network for future action. 
Specifically, Fairmilehead Futures will include the following: 
Advice sessions: Nine inspiring monthly advice sessions with a practical focus, on topics such as home energy saving, solar panels, EVs, heat pumps and 'grow your own'. These will be co-delivered by expert guest presenters. This strand is an expansion of the previous free events run by FEH, but with greater opportunity to promote the programme locally and engage more residents.  
Repair café sessions: Six repair café events drawing on the skills of various repair organisations across Edinburgh, including IT, sewing and furniture. 
Opening social/family event: To bring together local residents and look to the year ahead, also giving the opportunity to let us know what topics would be useful for the final two advice sessions.
'To the future' Closing event: To reflect back on the project, lessons learned and future actions, both personal and as a community.
Cycling event: Our 2022 cycling event, including group cycle starting and ending at Fairmilehead Park, was a success and we will repeat this as part of Fairmilehead Futures.
Additionally, the bid includes funding for marketing and promotional costs for the programme, plus the set-up and hosting fees for an FEH website.
Location: Fairmilehead
Proposed on behalf of: Fairmilehead Energy Hub is a working group of Transition Edinburgh. We aim to help our local community move to a low carbon world. Since 2019, we have held 13 free events (in person and online) on a range of topics including home energy and renewables.