Go back
1.5 MAX Edinburgh
•
2023-02-12
•
The Edinburgh Community Climate Fund
•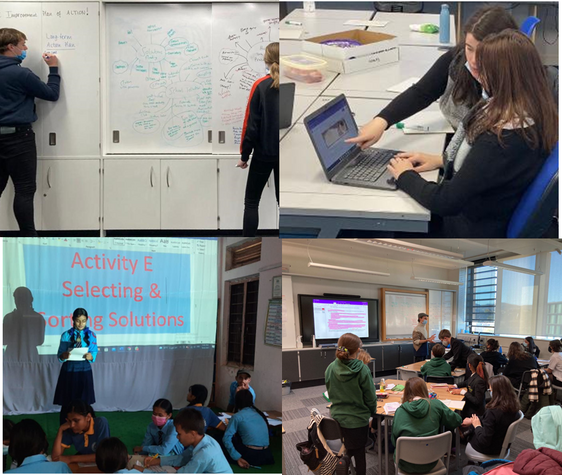 ---
Investment project code: 50
Following the release of the recent IPCC report of international independent scientists on the state of climate change, the UN Secretary General summed up the position as being "code red for humanity". Actions to tackle climate change presently fall far short of what is needed to keep to the internationally agreed upper limit of 1.5 degrees Centigrade global warming. Circumstances are however quickly changing in that many more people understand the problem and what is required to avoid the worst effects.
For the 1.5-degree limit to be achieved, a step change in climate action is needed and can, at least theoretically, still be delivered. For this to happen, climate and sustainability education will have a key part to play, changing mindsets and increasing community and civic engagement. We believe that this will be essential in Edinburgh if the city's Net Zero by 2030 climate mitigation and adaptation targets are to be achieved. Learning the basic facts of climate science is important but a more engaging approach will be necessary to build personal and communal agency.
Sustainability Partnerships, a consortium of teachers and community organisers, is seeking funds to deliver a programme of transformative sustainability education and action for high school students across Edinburgh. We want to give young people the opportunity to learn, have fun and do things that make a difference. We also want them to have the chance to speak to other students from places most affected by climate change.
Sustainability Partnerships will help them: (1) plan and do projects with their school, neighbourhood or city, (2) learn about what is happening in different parts of the world because of climate change, and (3) show what they have done and learned.
We believe that the 1.5 MAX Edinburgh programme will provide rewarding experiences for participants that build confidence, a sense of empowerment and opportunities to take positive climate and sustainability actions. In addition, we believe that the programme will contribute to the achievement of Edinburgh's Net Zero by 2030 goal.
Location: Schools across Edinburgh
Proposed on behalf of: Sustainability Partnerships is a not-for-profit teacher and community organisation that works to increase awareness, promote informed opinion and encourage constructive engagement on climate and sustainability. We aim to give voice to young people through the delivery of ambitious and innovative projects. Sustainability Partnerships operates in accordance with principles of Equity, Diversity and Inclusion.