Go back
All Aboard for Climate Action
•
2023-02-12
•
The Edinburgh Community Climate Fund
•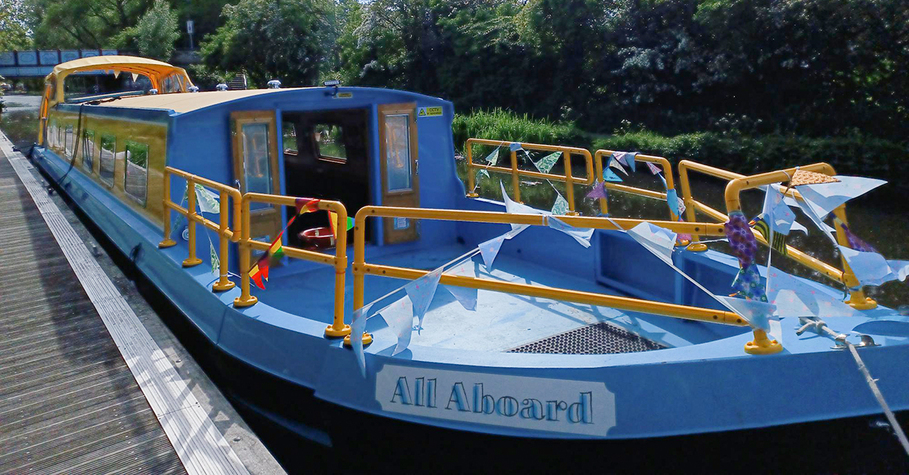 ---
Investment project code: 55
Pupils from Canal View and Tollcross Primary Schools and Tynecastle High School, will join us on our All Aboard canal boat to participate in fun, interactive sessions exploring climate change. Working with young people from our local Positive Transitions groups, the sessions will focus on engaging children and young people with nature and the local environment and exploring the impact of climate change. Using fun and engaging activities, we will introduce them to some small everyday actions that they can take at home and in their community to help tackle climate change.
Location: All Aboard, Polwarth Pontoon on the Union Canal, at 36-38 Polwarth Terrace
Proposed on behalf of: People Know How aims to support children, young people, families and adults to be encouraged to reach their full potential, using their own strengths and assets. Our objectives are to empower communities to be socially innovative and inspire them into action, giving them space and opportunities to share their skills, knowledge and experience. Our services include: Positive Transitions – a service supporting children, young people and their families through primary and secondary school. It helps them to feel valued and understood, improve their self-esteem and peer relationships, and fulfil their potential. Reconnect – a service offering support to adults and families in Edinburgh and East Lothian to help them improve wellbeing by increasing digital and social inclusion Spaces - People Know How manages community spaces across Edinburgh & East Lothian including Connect Four hub and All Aboard canal boat on the Union Canal in partnership with Polwarth Parish Church.